Welcome to Secrets of the Universe
Haven't you always wanted to know what went on behind the scenes? I looked up the Secrets of the Universe on Google and got 4,230,000 answers! YouTube has 13,900,…3,250,000 on ask, lol. There are a few definitions of what Secret means in the dictionary. We are lead to believe they are only revealed only to initiates. They are held sacred and only revealed to those who are ready, often being tested before you are allowed to know. The ones you have to go through many trials to learn or slay the dragon to find out. Those that explain the real how and why of how things really work. I want the Secret of Secrets…The Truth! Since I was very young it was obvious to me there is more going on than meets the eye!
I just don't understand Why it is secret to begin with? Why isn't  the truth widely known? At a young age it seemed to me that everyone was playing "the Game" and when I asked my mother what the real truth was about  the world she didn't know, she didn't have a clue what I was talking about. I was told not to talk about living forever, flying with angels , and talking with Jesus. It's obvious we have been mislead. Is it really a sin being born? Are we here to be tested to see if we are worthy of something? Are we just cattle bought and sold?  I don't believe we came here just to pay rent.
It's Possible~
Why aren't there systems in place to protect all life on the planet? Living in Harmony shouldn't be a goal but a way of life here on earth. There is enough here for everyone and everyone would be glad to be guided doing what they do best to help. We can bring Life or Death to this planet  I don't think you need an accident to want to know what is going on but believe me my encounter really exploded my search for answers!
Are There Really any Accidents?
I have a feeling that everything happens for a reason. Some how everything merges together in balance so that existence can occur. Notice that you know you are awake. Who is it that knows this? Back in August of 2010 I was run over by a truck. After the truck ran over me I sat up and tried to get up but could not. In that moment I became the 'witness' as I calmly watched from seeming out of body, all the events that followed. I bounced in and out of body consciousness.during ambulance rides, x-rays, MRI, blood test, until I finally slept. My body being in shock had excelled my seat of awareness during that time. When I awoke I was definitely back in my body, pain has a way of making you conscious~ lol…  My search to know this "witness" has not stopped since. It seems that traumatic events open us up to greater understanding. The pain when I move is a constant reminder of body/mind awareness~ Pain is my Guru,  (see page for complete story)  I'm doing all I can to cope with my remodeled body.
Who is this I..I keep talking about, lol, is it a secret? Wouldn't you like to find out what you are doing here before you leave the planet?
My Titanium Addition
~Here is one of the Secrets of the Universe~
Luke 17:20-21
King James Version (KJV)
20 And when he was demanded of the Pharisees, when the kingdom of God should come, he answered them and said, The kingdom of God cometh not with observation:
21 Neither shall they say, Lo here! or, lo there! for, behold, the kingdom of God is within you.


There is power and magic in being a Human Being. Just Being alive is Grace…
I want to share my insights in this search for the Secrets of the Universe and what I am finding out by going within. Trying to survive on this beautiful planet With my back the way it is I am not able to pick up heavy things as I have done for 45 years in construction. Though I can still supervise a project, no one knows me here or my successful work record. I'm open to other possibilities.  Have a look around the site, make some suggestions, do some shopping, Amazon has deals on everything, I have Music, Books, internet info and posters too! There are some free gifts for you as well. I'm happy to share the good things I find.
Since I have had the time most people don't, I have researched relevant issues to share the gems I find. I want to share what resonates with me and if it does for you too please share back
and talk about it~
Enjoy your visit here~
~Love Always~
My latest blogs go to my Home page.
There is a little comment cloud on each post. I am so happy to see that my blog is getting read by people. It is my sincere intention that it may bring joy and hope to you and open a friendship between us. I would love to hear your thoughts and feelings…Don't forget to sign on and share your thoughts.
If you are interested in your own site I highly recommend Blue Host, they have been a great help to me.

My laptop is on it's last leg, but I found a Great way  to save my files…I put them in the Cloud!  It is a wonderful way to protect your pictures and valuable info. Check it out…
God has a sense of humor…
Please sign on for more fun!
I have been following Wayne for years~He shares constantly~Enjoy!

You would think being a magician I would know all about crystals, lol, I am still learning a lot about Crystals~Among other things Crystals help heal the chakras~Go to Amazon and see their wide selection~

The George Harrison Movie is out!
Navigation by WebRing.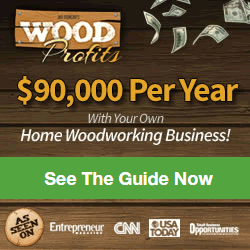 I had trouble with my computer for years till I got help from System Mechanic!